Holistic Addiction Recovery
---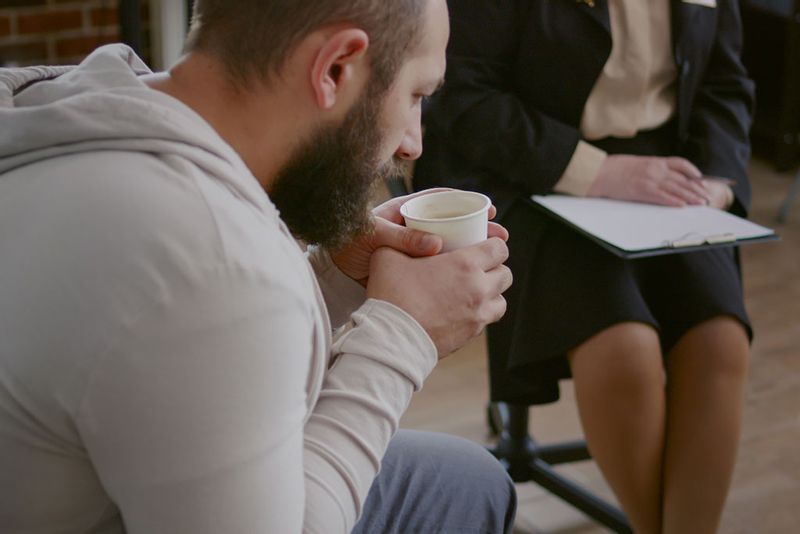 Substance abuse is a fatal illness that has ruined millions of lives. Not only is it a physical disease, but it often involves social, emotional, and spiritual crises as well.
Dr. Amato is a doctor of Mind-Body medicine and ihas been in recovery for many years. As such, he offers a wellness program that will help to heal the non-physical aspects of addiction.
Dr. Amato trained under Internationally acclaimed spiritual leaders including Thich Nhat Hanh and Deepak Chopra and has been recognized as a Los Angeles Times best-selling author of the book, "Soul Silence, a Unique Approach to Mastering the 11th Step," which provides a unique Mind-body healing approach to recovery.
As such, Dr. Amato is revolutionizing today's Holistic Healthcare Model for those in recovery. This revolution is quietly taking hold as patients become more and more dissatisfied with the mainstream healthcare system that fails them time and again. This dissatisfaction fuels a search for answers and new truths. And the truth is, we have answers!
As a pioneer in Integrative Medicine, Dr. Amato has been healing patients for over 25 years from acute and chronic conditions. His enlightened and forward-thinking approach to wellness addresses not only symptoms of addiction and disease, but gets at the root cause to allow for enduring wellness.
Dr. Amato's approach requires an appreciation for the connection between mind, body, and spirit - and how all three play a key role in your overall health. This is the exact point where, and why, traditional healthcare repeatedly falls short.
Inner Harmony Wellness Center is among the few reputable institutions that provide customized holistic addiction treatment support following detoxification. Dr. Amato is dedicated to providing programs and treatment plans to improve your total wellness through assessing and treating your nutritional, emotional, physical, and spiritual needs.
Our Holistic Addiction Treatment Approach
At Inner Harmony Wellness Center, we provide effective holistic treatment that links or aligns a person's mind, body, and spirit. You get a workable approach for ongoing and sustainable recovery that encompasses nutrition, sleep hygiene, lifestyle, stress management and more. He also coaches and supports you from a mind-body-spirit perspective to help you recover and prevent a possible relapse.
Our holistic addiction recovery treatment approach includes the following:
Nutritional Therapy



Biofeedback
Meditation
Biofeedback
Coaching and counseling
Take Action Today with a Free Consultation
Step forward and begin your journey of personal development, spiritual growth, ongoing health and wellness by booking a free consultation with Dr. Peter Amato of Inner Harmony Wellness Center now. We want to secure your future! If you prefer to call us, our number is 570-319-6073.
In addition to in-person Dr. Office Visits, Telewellness, and spiritual coaching, stay engaged through ongoing workshops, seminars and retreats either on-line or in-person in his amazing mountaintop luxury retreat center in Northeast Pennsylvania.
About Inner Harmony Wellness Center
Inner Harmony Wellness Center provides a comprehensive and custom holistic assessment and treatment plan that goes beyond mainstream medicine to help you heal. We don't use pharmaceuticals to mask your symptoms merely. Instead, we utilize mind-body medicine and your symptomology as clues to get at your disease's root cause and treat it at the cellular level. We use numerous modalities and energy medicines, such as applied kinesiology and biofeedback, to identify imbalances and areas needing healing. Our mind-body approach to wellness includes treatment modalities like nutraceuticals, education, and coaching. All these approaches assist you in achieving lifelong wellness and anti-aging. Our 5-step process includes:
1) Restoring an Alkaline Body
Maintaining a slightly Alkaline pH is key to preventing disease.
2) Eliminating Infections
Support for digestion and a strong and healthy immune system.
3) Detoxifying the Body
The environment has more toxins than ever. Thus, detoxifying one organ at a time is essential for long-term health.
4) Balancing Body Hormones
The regulatory balance of the body's natural hormones is critical.
5) Rejuvenation and Anti-Aging
5) Rejuvenation and Anti-Aging All of the above steps form the anti-aging process.